Employees Speak
Dheeraj Bharti
Dheeraj Bharti
Techmojo as a company provides great learning curve and career growth in a collaborative ambience. Team's clear vision and management have created an inspiring workplace that encourages growth, creativity, and continuous learning. Furthermore, Techmojo Company provides a great work-life balance, which is crucial for maintaining a healthy and fulfilling professional life.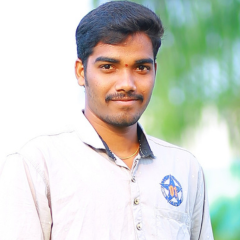 prashanth swargam
prashanth swargam
TechMojo is a company that truly values quality code and prioritizes excellence in every aspect of development. The emphasis on peer review design ensures that the final product is of the highest standard. Moreover, TechMojo's dedication to achieving high availability is commendable, as it guarantees a seamless user experience. I am proud to be a part of a team that consistently delivers top-notch solutions and fosters a culture of continuous improvement. TechMojo has undoubtedly enriched my professional journey for any role.
Pramod Kumar Prajapat
Pramod Kumar Prajapat
As an Database Administrator at TechMojo, I am incredibly proud to be a part of this dynamic and innovative company. TechMojo fosters a culture of continuous learning and growth, providing numerous opportunities for professional development and skill enhancement. The work environment at TechMojo is collaborative, encouraging teamwork and knowledge sharing among colleagues. The leadership team values open communication and actively listens to employee feedback, making it a truly inclusive workplace. Additionally, TechMojo's commitment to staying at the forefront of technology trends enables us to deliver cutting-edge solutions to our clients. I am grateful to be a member of the TechMojo family and excited about the endless possibilities for personal and career growth within the organization.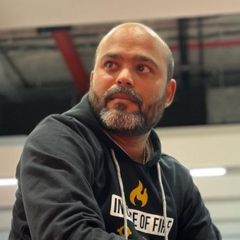 Phani Prathyush Somayajula
Phani Prathyush Somayajula
TechMojo Solutions Pvt Ltd - A Shining Jewel in the Professional Landscape. I feel privileged to share my experience working with TechMojo Solutions Pvt Ltd, an organization that truly stands out for its exuberant work style and exceptional leadership. From the CEO himself, whose presence is a testament to the inclusive and collaborative culture fostered within the org, to the warm welcome extended by the HR and Management to every new joiner, TechMojo sets a shining example of a service-oriented and employee-centered company, and with a sense of camaraderie, in a world where such gems are rare.
I, Grishma, have been a part of TECHMOJO for the past 7 years, joining as a fresher and working in the frontend department. I am delighted to share my experience and express my satisfaction with the company. TECHMOJO has an exceptional work culture that fosters growth and encourages learning. Throughout my tenure, I have been provided numerous opportunities to expand my knowledge and implement cutting-edge technologies. This continuous exposure to new ideas and tools has allowed me to evolve both personally and professionally. The supportive environment at TECHMOJO has played a significant role in my development. The team is not only skilled but also collaborative and always ready to lend a helping hand. It's truly a pleasure to work alongside such talented individuals. In summary, my experience at TECHMOJO has been exceptional. As a fresher who started here 7 years ago, I have grown both personally and professionally. The work culture, opportunities for learning and implementing new technologies, and the supportive team have all contributed to my success and job satisfaction. I am proud to be a part of TECHMOJO, and I look forward to many more years of growth and achievement with the company.
Its been more than 3+ yrs. since I joined with TechMojo Solutions as recruitment manager and its been really a rewarding experience. TechMojo is organization where the resources are treated like its highest valued asset and offers you a supportive and friendly environment to grow professionally and personally. What I'm more exited about is working in a diverse and inclusive work culture with a fantastic team. Working here gives immense pleasure because of its work culture and employees friendly atmosphere.
Adhithya Srinivasan J
Adhithya Srinivasan J
I started my career as an HR intern and now have completed two years. My perception of work-life has completely transformed since joining Techmojo Solutions.The atmosphere is filled with high energy, transparent culture , internal communication and leadership support have been instrumental in my development. I have been provided with numerous learning opportunities and have been entrusted with challenging tasks that have helped me strengthen my inherent skills. Additionally, the HR team has been supportive, always available to clarify doubts and answer queries.
Vinay Sammeta
Vinay Sammeta
Have been associated with Techmojo from May'20. It has been a great place to work for. Every day is a new learning with the latest technologies. Perfect work-life balance.
Prudhvik Chirunomula
Prudhvik Chirunomula
My 1500-day journey at TechMojo Solutions Private Limited has been transformative. The supportive environment, diverse projects, and exceptional guidance from managers, management has propelled my professional growth. I am grateful for the meaningful work, the camaraderie with colleagues, and the continuous encouragement to exceed my limits. TechMojo nurtures talent and creates a strong sense of belonging. I eagerly anticipate the future with excitement and gratitude for the enriching experiences at TechMojo.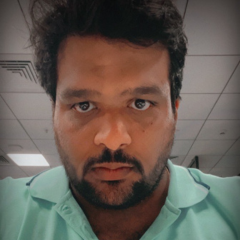 Sravan Kumar Varanasi
Sravan Kumar Varanasi
I wanted to take a moment to express gratitude and satisfaction for being a part of TechMojo. As an employee, I am experiencing nothing but excellence and support throughout. TechMojo has a great work environment that values collaboration, growth, and innovation. I have been very fortunate to work alongside a team of who consistently inspire me to do my best and also challenging to keep skills up-to-date every single day. The kind of support we receive on daily basis keeps us very much motivated. Starting as an individual contributor and moving up to leading position shows how TechMojo identifies the talent and appreaciate them by giving right oppurtunities. I am proud to be a part of this exceptional organization.
Anvesh Jonnalagadda
Anvesh Jonnalagadda
Being part of Techmojo Solutions has been an incredible experience, where challenges become opportunities for growth and a supportive team is always there. It's a joy to be part of this wonderful organization that helps me enhance my engineering skills every day
Adithya Samudrala
Adithya Samudrala
TechMojo Solutions Pvt. Ltd. is an exceptional company where innovation and collaboration meet. In my 10 months as a product owner, I've experienced a vibrant work culture and employee-friendly environment. The focus on continuous learning and embracing new ideas allows me to make a real impact on our products. The supportive and diverse teams foster a sense of camaraderie, making collaboration effortless. With a commitment to personal growth and a healthy work-life balance, TechMojo Solutions is a place where passion and talent thrive.
I have been working with Techmojo Solutions since April 2022 as an incident manager, and I must say it has been an incredible experience. The company's dedication to providing top-notch solutions and services in the gaming tech industry is truly commendable. The work environment at Techmojo Solutions is simply fantastic. It fosters a culture of growth and offers numerous opportunities for career advancement. The management team is supportive, encouraging, and always willing to listen to new ideas. This kind of open-door policy has made me feel valued and motivated to contribute my best to the team. As an incident manager, I have had the chance to work that have allowed me to sharpen my skills and expand my knowledge in the field. The collaborative nature of the team and the emphasis on innovation have made every day at Techmojo Solutions exciting and fulfilling.
Annapurna Maddukuri
Annapurna Maddukuri
Working with this organization for the past five years, I began as a manual tester before switching to automation and working on several skill sets in the financial industry. Techmojo offers excellent prospects for women. I'm grateful to work with this organization.
Kusal Bandaru
Kusal Bandaru
As a software engineer, it is crucial to always keep learning, tinkering with things, and improving along the way to stay relevant in this rapidly developing environment. Techmojo has provided me with the opportunity to do exactly that. For the past 2 years, I was involved in multiple research projects where there was a need to innovate, solve problems & design things that really matter. There were also multiple occasions where I tinkered with multiple things(satisfies my innate urge as an engineer) to understand it from the ground up and what amazed me was that it was encouraged by the team as it provides a lot of value. It is truly a great technical and amazing cultural experience here at Techmojo.
Nikhitha Goli
Nikhitha Goli
I joined Techmojo Solutions as a java developer three years back right after my post-graduation. The work environment at Techmojo Solutions is exceptional. From day one, I was welcomed with open arms by a team of supportive colleagues and mentors who made me feel at home. I always felt encouraged to voice my ideas and contribute to projects, no matter how big or small. The open-door policy of senior developers and managers created an atmosphere where everyone's opinions mattered, which made me feel valued as an integral part of the team. The company's leadership keeps us informed about the organization's vision, goals, and performance, which instills a sense of trust and confidence in the company's future. Thank you, Techmojo Solutions, for making my journey as a Java Developer truly remarkable!
Bharath Kumar Reddy Annapureddy
Bharath Kumar Reddy Annapureddy
Being associated with Techmojo is an incredible opportunity. The company provides a cutting-edge tech stack and the chance to work on high-traffic applications, leveraging advanced caching and performance enhancement techniques. I have been able to explore and contribute to every aspect I desired, supported by highly collaborative teams. It is a truly rewarding and enriching experience.
kishan subhash miryala
kishan subhash miryala
I am working with Techmojo Solutions for over 7 years. Their commitment towards nurturing new talent, and encouragement for professionals has been exceptional. Supportive colleagues helps us to focus on excellence and make workplace ideal for anyone who are seeking a rewarding tech career. My time here is perfect blend of my passion for technology and my career aspirations.
Kodimerla Venu Gopal
Kodimerla Venu Gopal
When I set foot into Techmojo in 2020 , since then I've had numerous chances to be part of something exciting, to be able to learn new things as well as demonstrate my strong commitment and contributions. Here, the opportunity to grow personally and professionally like communication, collaboration, teamwork, professionalism etc., is quite tremendous. To even harmonize work and life, one can actively participate in many entertainment activities organised by the company. I've been fortunate to be part of this wonderful environment that makes me who I am today.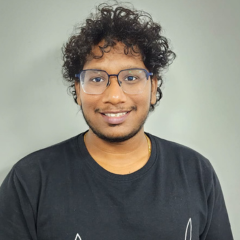 Naveen Krishna Botta
Naveen Krishna Botta
I have been working with Techmojo for the past 3 years as a Java developer and it has been an exceptional experience. Their professionalism, expertise, and dedication to delivering outstanding results have made them an invaluable partner for our business. Not only does Techmojo possess deep industry knowledge and cutting-edge technology, but their team is also comprised of highly skilled professionals who are passionate about what they do. Their creativity, strategic thinking, and problem-solving abilities have helped us overcome challenges and achieve remarkable outcomes. I feel truly grateful that I started my career at such a great workplace like Techmojo.
Karthik Mekala
Karthik Mekala
Having the opportunity to be affiliated with Techmojo is truly remarkable Working with the fintech project and tech stack used in the project has been a excitement and satisfaction. Utilization of AWS cloud services and seamless integration with trusted vendors, our fintech project has established a robust, secure, and compliant infrastructure Consistently strong leadership qualities, clear and effective communication and guidance have been in our team's success.
Srividya Kotha
Srividya Kotha
During my 2 years of QA experience in techmojo, I have been impressed by the company's commitment to innovation, quality, and customer satisfaction. I am proud to be part of a team that consistently delivers high-quality results while continuously learning and improving.
Jala Jayanth sai
Jala Jayanth sai
Starting from Fresher to Tech Lead, My journey with Techmojo is filled with lot of memories, emotions and exponential learning. Every day in Techmojo will make you feel that you have learnt something new today, and that makes Techmojo stand out of crowd in this competitive era. The skilled mentors and Leads will provide proper feedback and guidance to nurture the inner engineer within us. Environment here will encourage you to think, innovate, solve complex problems, support your colleagues and grow as a single community.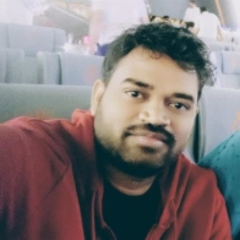 Venkata Sivananda Reddy Vennapusa
Venkata Sivananda Reddy Vennapusa
Techmojo is a great place to work where we will get challenging work that will improve our technical and professional skills greatly. Being an employee of Techmojo since the past 3+ years, it's been wonderful journey since day 1 of joining. Being a devops engineer, I would say Techmojo is geat place for devops engineers where we will get very good opportunities to lead critical migration projects, highly available, scalable projects and many more dynamic challenges. Thanks to our teammates and management they always keep recognizing and supporting you.
Techmojo has been a wonderful experience for me as a fresher. The collaborative atmosphere at work is great, and I enjoy working with my team members. In Techmojo I love the most is the continuous learning, where I get to acquire new technical and interpersonal skills.Colleagues are supportive, and we work together in a spirit of mutual benefit. The experiences I've gained along the way are valuable, and I'm grateful for the opportunities at Techmojo.
As a DevOps Engineer at Techmojo, I couldn't be more proud to be part of a team that consistently delivers best-in-class solutions to our clients. The collaborative environment allows me to tackle complex challenges together, making every job a rewarding experience. Their innovative approach to DevOps practices has transformed our development process, and their guidance has resulted in seamless integration and automation, leading to faster and more efficient deployments. The work culture encourages innovation, and the support from management is impeccable. Working with seasoned professionals who are always eager to innovate and stay ahead in the industry is always inspiring. It is always admirable how committed they are to providing high-quality, scalable infrastructure. The company's collaborative and supportive work environment has nurtured my professional growth, enabling me to excel in my role.
Saikiran Konduru
Saikiran Konduru
Having worked with big MNCs for over 5 years before moving to TechMojo, there was a lot of anxiety to work for a mid-sized privately held company, but Techmojo laid all my concerns to rest. However, the first week into my job I realized that I am surrounded by capable, experienced & hardworking people. TechMojo is a good place to work at. The culture is transparent and every employee, irrespective of their position is given a chance to be heard, and there are ample opportunities available to those who want to build a career here. It is a young organization with a contemporary, innovative, and entrepreneurial approach that distinguishes it from its peers. I have joined here as an Automation test-engineer, I've had numerous chances to be part of something exciting and new, the best thing about the firm is, there is enough freedom to learn and implement the new tech-stack and the environment created by the co-employees is really awesome.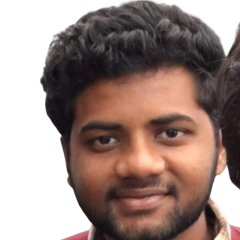 Rohit Valluri
Rohit Valluri
I have begun my career with techmojo as a front-end developer. During my time in techmojo, I have seen that Techmojo generally had astounding groups with extensive variety of ranges of abilities, which can assist any person with accomplishing their targets and objectives. Working with Techmojo is a Remarkable Experience. Chances to learn and grow in Techmojo are higher.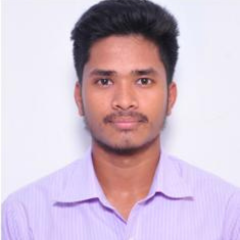 Mukesh Rajbanshi
Mukesh Rajbanshi
I have started my career with Techmojo as a Fresher. During my time in Techmojo, I have seen that Techmojo have extensive variety of ranges of abilities, which can assist any person with accomplishing their targets and grow in Carrer. Working with Techmojo is a Remarkable Experience.
Sneha Deepen Ramaiya
Sneha Deepen Ramaiya
I have had the pleasure of being a part of this incredible company for the past one and a half years, and I must say it has been a truly enriching journey. From day one, I felt a strong sense of belonging and purpose within the Social Tournaments team. Working here has been an absolute delight, with a supportive and inspiring work environment that fosters creativity and collaboration. The company's commitment to excellence and innovation is truly commendable, and it reflects in every project we undertake. I am genuinely grateful to be part of a company that values its employees and recognizes their efforts. The friendly and inclusive culture here has made every day enjoyable and motivating. Our collective dedication and passion for what we do have created a vibrant work atmosphere that fuels our desire to achieve more. In conclusion, I can confidently say that this company has not only provided me with a fulfilling career but has also become an integral part of my life. I eagerly look forward to many more years of growth, collaboration, and success with this exceptional team. Thank you for the wonderful experiences and opportunities!
As a team lead at Techmojo Solutions, I can honestly say it's been an incredible experience. The company culture and team spirit are amazing, nurturing a collaborative environment that encourages growth and creativity. The leadership team genuinely cares about employees' well-being and career development, providing priceless guidance and mentorship. We focus on innovation and cutting-edge technology, continuously pushing boundaries. The work-life balance is excellent, and the sense of belonging and teamwork is unmatched. It's a fulfilling and rewarding career, and I'm excited about the future with this exceptional company.
Yogesh Chaube
Yogesh Chaube
Techmojo is the ultimate tech haven! As an experienced software engineer, joining the team was a game-changer. The collaborative environment, cutting-edge projects, and supportive colleagues make every day exciting. Proud to be part of this mojo-powered journey!
My four-year journey with Techmojo has been nothing short of extraordinary! Throughout this time, I have embraced various roles and responsibilities, enabling me to delve into diverse technologies and domains, gaining profound insights into each. I am deeply grateful to Techmojo and, especially, to the management for placing unwavering trust in my skills and consistently presenting me with abundant opportunities to excel and grow. The supportive and empowering environment has been instrumental in fostering my personal and professional development, and I am truly excited about the upward trajectory of my career with Techmojo!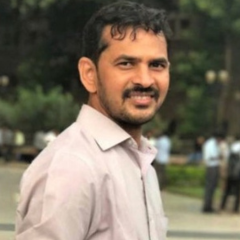 I have been associated with Techmojo since 2015.I have seen Techmojo growing wonderfully to an amazing workplace. Techmojo always provides better platforms to learn and explore new technologies. It's a kind of inexhaustible vessel to gain knowledge and experience. I got lucky to be a part of Techmojo for having worked with CEO , CTO, Architects and all Leads. Thank you for the great opportunity.
Venkatesh Mannem
Venkatesh Mannem
I got the opportunity to be a member of technical staff in Techmojo since Nov'2019. Open office culture in Techmojo helps everyone to gain diverse domain knowledge, learning through sharing technology is norm. Innovation in process and problem solving is highly encouraged. Working with a team feels more like fun than a 10 to 7 routine job.
Phanendra Nath Balineni
Phanendra Nath Balineni
TechMojo pushes one to the limits to uncover the hidden traits an individual has and helps one in self-discovery. Sounds exaggerating right :)? You never know until you come and experience how deep the rabbit hole goes. Irrespective of your experience, we have got challenges and heights to achieve - not alone but as a team under impeccable leadership.
Vanshika D Jagtap
Vanshika D Jagtap
From the moment I joined TechMojo Solutions , I was warmly welcomed into a supportive and dynamic work environment. The culture fostered here is one of inclusivity, where diversity is celebrated, and employee's voice is valued. TechMojo consistently strives for innovation and improvement in all aspects. The leadership team at TechMojo is truly exceptional. Throughout my time here, I am provided with numerous opportunities for personal and professional growth. I wish the entire team continuing success and prosperity for many years to come.
Anjaneyulu Goud Balagouni
Anjaneyulu Goud Balagouni
I am Proud to be part of TechMojo. Where the People are valued and Paid genuinely, Instead of giving some unrealistic promises, freebees, they are proven pay masters. we can also achieve continuous learning, continuous growth. The Organization filled with young, enthusiastic people. I worked with multiple companies before joining TechMojo, the organization is far better than the Fortune 500 companies.
Naresh Pentkar
Naresh Pentkar
I have been working with Techmojo Solutions Pvt Ltd for over 7 years now and it has been an amazing experience. The company has provided me with opportunities to work on various projects with different teams which has helped me grow both professionally and personally. The team is highly skilled and experienced in developing scalable applications and deploying them over cloud services like AWS. I would highly recommend Techmojo Solutions Pvt Ltd to anyone looking for a reliable and efficient technology partner.
TechMojo Solutions is an outstanding company that provides great service. Their team's professionalism and genuine care impressed me from the start. They provide great opportunity to learn and grow. I highly recommend TechMojo Solutions to anyone seeking a remarkable experience.
Naveen Kumar Peddi
Naveen Kumar Peddi
Techmojo is a great place to work where we can have good exposure on advanced technology. and the workculture is very much impressive and creative.
Rahul Choudhary
Rahul Choudhary
I joined TechMojo Solutions as a Junior Developer & I want to express my sincere gratitude to the entire team for being so welcoming and supportive. TechMojo consistently strives for innovation and improvement in all aspects. The level of professionalism mixed with genuine friendliness made me feel like a valued member of the family right from the start. It's rare to find a company that truly cares about its employees, especially newcomers like me. Thank you TechMojo for being a beacon of happiness, reliability, and excellence. You have made a significant difference in my life and I am grateful to be part of this organization.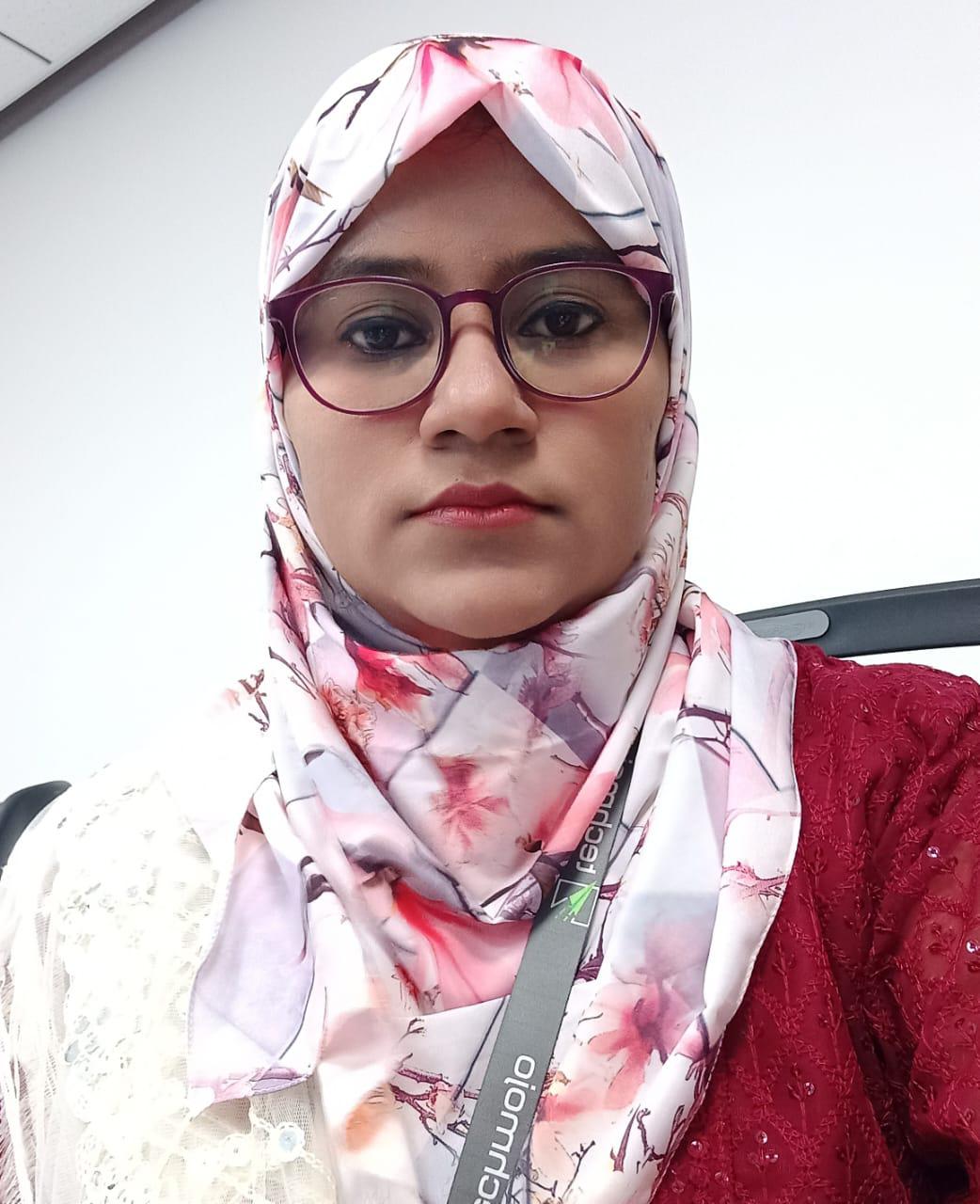 I take this as a privilege to work in this esteemed organization, and it has been an incredibly rewarding experience. The company's commitment to excellence, innovation, and employee development is truly commendable. The supportive and collaborative work culture encourages growth, creativity, and open communication. I am proud to be a part of a team that values its employees and strives to make a positive impact in the industry and the community. If you are looking for a better opportunity to learn and grow, yes, this is the right door to step into.